The Afterlife Saga
A brooding King, a girl running from her past. What happens when the two collide? Addictively Dark and Seductively Sexy. Dramatic and full of Suspense that will have you guess at every turn.
Keira is new in town and running from her past. A past that haunts her dreams, that is until a new nightmare takes over them…a tall, dark and sexy one.
Her New Boss, Dominic Draven.
What Is
Afterlife?
Afterlife is a demon king paranormal romance.
A demon king paranormal romance
12 Books in the Collection
Dramatic and full of suspense
Epic love story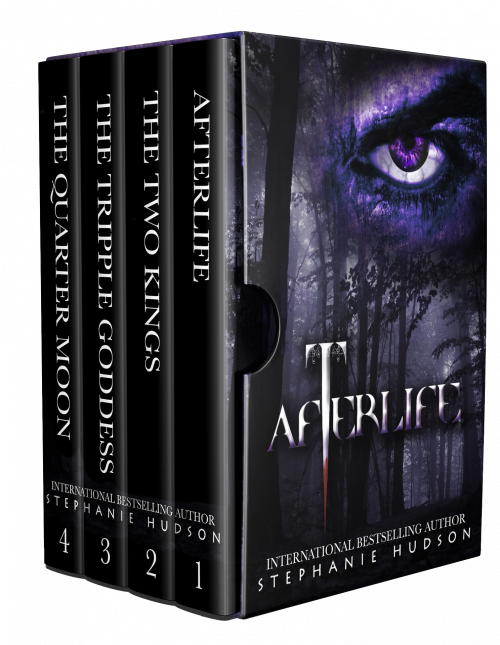 Testimonials
A book you can't put down. Stephanie Hudson's books are amazing. I fell in love with her books with Book 1 and have read each book at least 2 times. I can not wait for her next book.
Prepare for a wild ride. Things are not what they seem. When life gets turned upside down and you need a fresh star, we follow Kiera on that journey. From England to the States with a new name and life, only to have flipped upside again. You will love this story and the characters
So good I read it twice! I read this book a second time because I felt like I needed to pay better attention to details I may have missed the first time around. But the main reason I read it again was because it was simply a great story that I could dive into.
I love these types of stories that grab me until they are done and I can't sleep until I've seen the end.